Easy Taak are self-adhesive Photo Wall Tiles:
– Just stick and re-stick on wall!
– No more holes, nails or hummers
– Easy, safe, fun!
– Create wall art grouping
– Ready to use
– 45° border cut make of Easy Taak a modern and original wall art, improving its 3D effect Safe and plain packaging Easy Taak wall tiles is wrapped in a special packaging that keeps the brightness of colours.
– Made of Bio-Laminil © panels (extruded expanded polystyrene foam between two sheets of cardboard): non-toxic, recyclable, lightweight and FCS certified. Bio-Laminil © panels are produced with self-produced renewable energy and must be disposed of in general waste bins.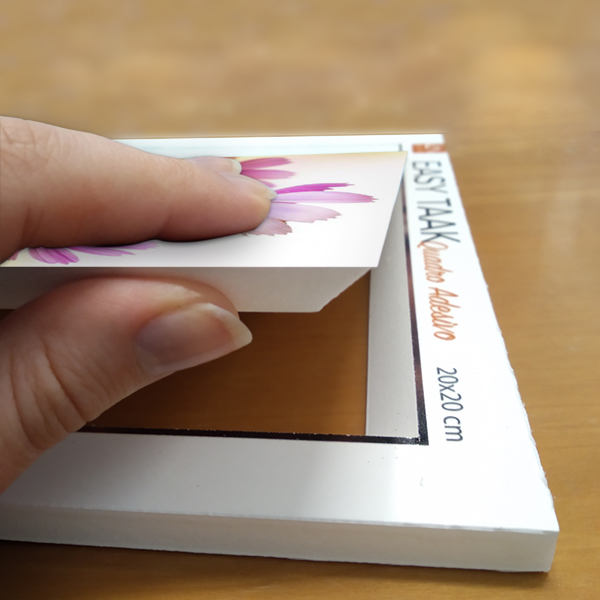 Sheet: 28,5×28,5 cm
Flat Pack: 32,3×32,3 cm
Sheet: 19×19 cm
Flat Pack: 22,8×22.8 cm