Decorative and graphic accents pop on walls: an easy way to decorate any space, adding a playful touch to any room.
3D Wall Spring Decors are easy to apply and can be arranged using your own imagination: they are beautiful decorations that… enchant!
Bring nature into the home with Crearreda box set of molded butterflies, birds, dragonflies or flowers.
Play around with the different sizes to create your own layout. Each accents easily mounts to the wall with a simple adhesive for endless configurations, using a removable 3M adhesive. Super cute and easy to put up!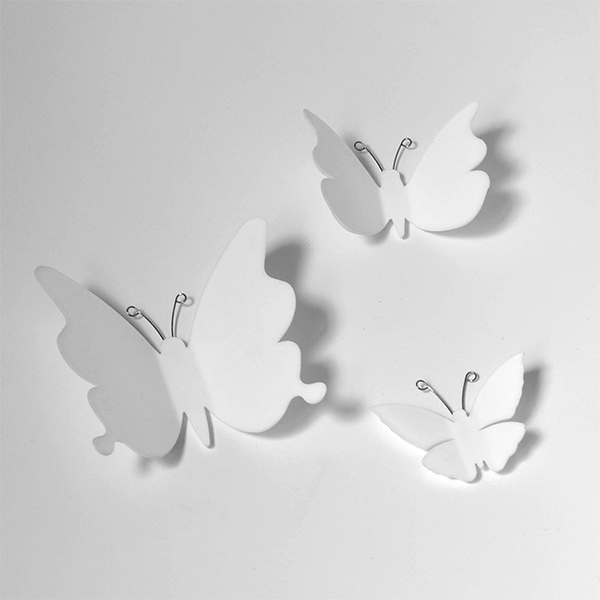 Box: 12x7x32 cm/12x5x32 cm